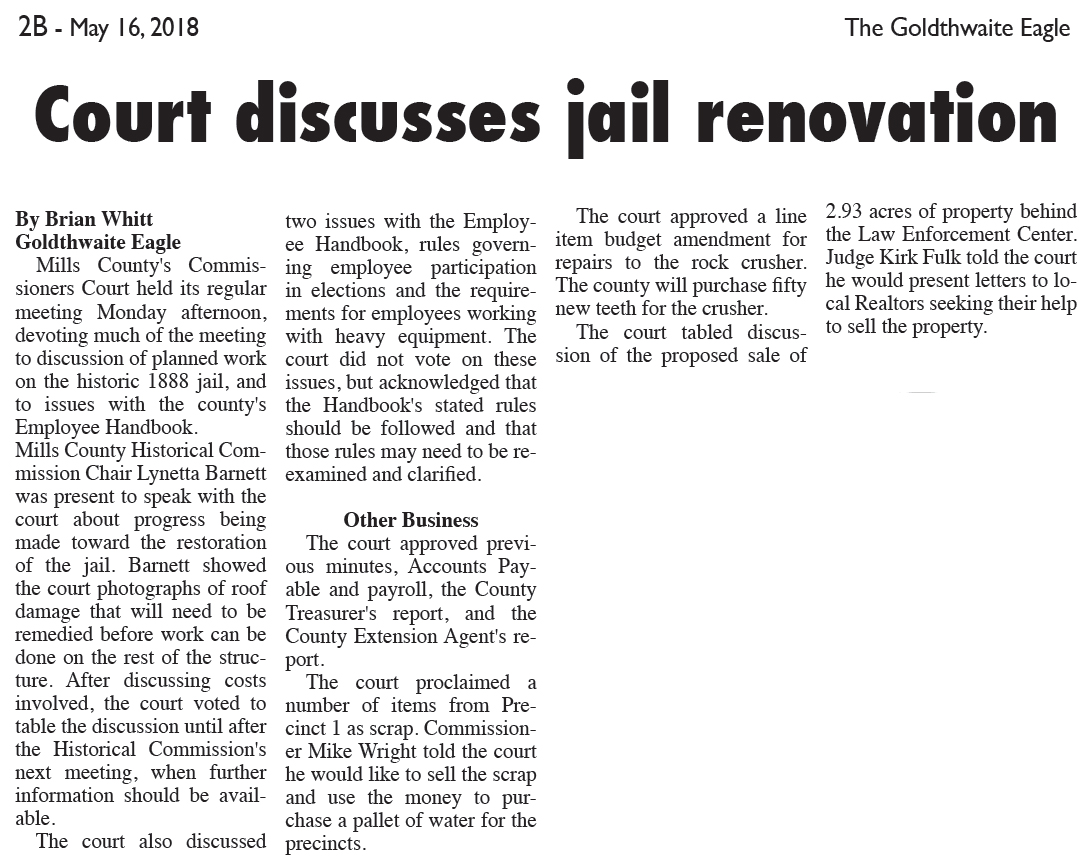 THC Architect Brit Barr evaluates Jail
On February 21, 2017, the Texas Historical Commission Architect assigned to projects in Mills and San Saba counties visited Goldthwaite to evaluate the 1888 jail. He met with Mills County Historical Commission members and Judge Kirk Fulk to assess the necessary rehabilitations for the old stone building. It is anticipated that the work will be financed through donations.
The following images appeared in The Goldthwaite Eagle on March 1, 2017. Commissioner's Court actions were the main topic of that article.